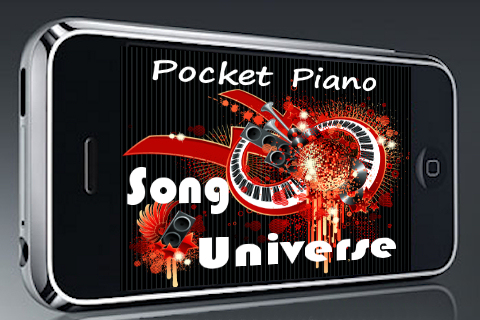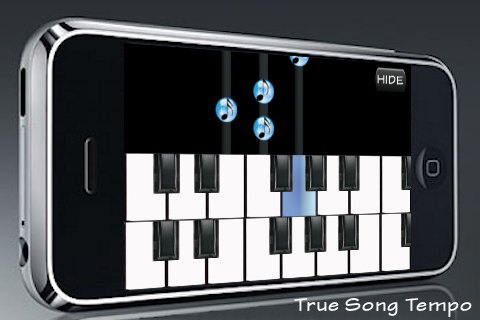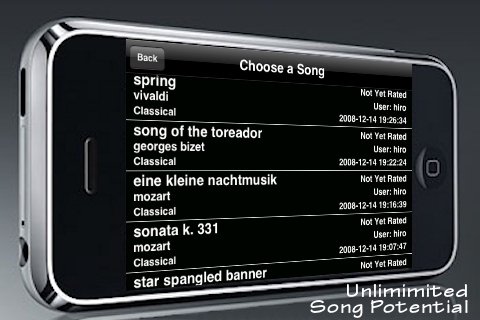 "Pocket Piano Song Universe is an awesome app that anyone looking to download a piano based app should buy." - AppVee



From the developers of Pocket Piano comes the ultimate piano learning tool. Ever hear a song and wish you could play it? Pocket Piano Song Universe (PPSU) is a feature loaded piano that makes learning to play songs fun and easy.

Currently there are over 340 songs and growing everyday. No need to wait for updates, you'll have access to songs immediately after they are added. Users have submitted popular rock and pop songs, TV show themes, movie soundtracks, video game theme songs, classical and children's music. In addition, we have added for you: Fur Elise, Vivaldi's Spring, Song of the Toreador, Eine Kleine Nachtmusik, Sonata K.331, Waltz, Prelude in C Minor, Bizet's Habanera, Minuet, Blue Danube, Piano Concerto. Auld Lang Syne, Star Spangled Banner, Battle Hymn of the Republic, Heart and Soul, Amazing Grace, Joy to the World, Take Me Out to the Ballgame, Entrance of the Gladiators, Ode to Joy, Twinkle Twinkle Little Star, A Tisket A Tasket, Frere Jacques, Happy Birthday to You, Hava Nagila, and God Save the Queen to name a few.

PPSU is for both the beginning piano player and the seasoned expert with unique piano features such as an optional double row keyboard allowing you to access more than three octaves simultaneously, all 88 keys, large and small key sizes, and more. PPSU also lets you compose songs and share them with other users all over the world. Best of all, you can search the entire library of PPSU songs by title, artist, and genre and sort the results by most recent, most downloaded, and highest rated.

PPSU is the app store's only piano which teaches a song's tempo. Other pianos only have the notes which can make learning confusing and frustrating. There are potentially unlimited songs to learn, the PPSU community adds songs for you to learn and enjoy with new songs added daily.

PPSU is the ONLY app store piano with all these features!
Piano Features:
• Full 88 Keyboard ( All Sharps and Flats included, 7 octaves )
• Chord Support ( multiple keys at once )
• Hold keys for longer notes, tap for shorter ones
• High quality, 16-bit recordings on the world's best grand pianos
• Multiple views of the keys, use the one you like:
• Large or Small Keys
• Single or Double Row
• Full Screen or Partial Screen
• Easy Scroll system, lets you change your key easily ( Both rows scroll independently )
• Pitch notation on or off

Composer Features:
• Record and Playback your own Songs
• Records while using headphones
• Exact recording of how you play:
Tempo, note duration, timing are preserved
• Submit your songs for the world to hear
• Easy user creation system lets others recognize your work.
• Remembers your recording between sessions

Song Trainer Features:
• Search the online database and learn any song
• Search by title, artist, or genre
• Order your results by most recent, most downloaded, or highest rated
• Trainer teaches you keys to play, note duration, and the tempo of the song
• Song Playback option lets you hear the song exactly as it was played
• Easy rating system, lets you rate the quality of the song
• Remembers the song you downloaded between sessions

**Please note that iPod Touch users require a WiFi connection to download songs**

Check out the screenshots to see for yourself, then give yourself the gift of music with PPSU!

If you have feature requests, we will work our hardest to include them in future updates. Please email us with requests on the Contact Us page.